CVT Flooring's point of difference is that our salespeople are also our installers.

With over 26 years' experience in the business, when it comes to flooring, there's nothing we don't know about – from the installation side of things to our range of products.

This ensures the job runs smoothly from start to finish, resulting in an enjoyable experience for our customers.

Besides, we know our customers deserve the best and that's exactly what we give them.

Here are what some of our customers have to say:
(The following are real testimonials from CVT Flooring customers)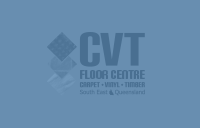 "I highly recommend them! I can't say enough about CVT's professional and prompt service. I don't live in Australia so Peter constantly kept me updated via email and sent me photos as soon as the job had been finished. My brother attended my property and has confirmed that CVT Floor Centre has done an excellent job. I will certainly use this company in the future.
Jean Martin, Beenleigh